ASEF Unplugged - Conversations on the Arts in Asia and Europe
UPDATE for 2020 related to COVID-19:
The health & safety of our participants & partners are paramount and we are committed to supporting the safe distancing measures implemented by governments in Asia & Europe.
As such, all ASEF Unplugged on-site events for 2020 are cancelled. Instead, conversations will go digital. Stay tuned and regularly check our website for updates.

In the meantime, #stayconnected and inspired over at our arts website culture360.ASEF.org's starter kit of arts and culture free online resources here.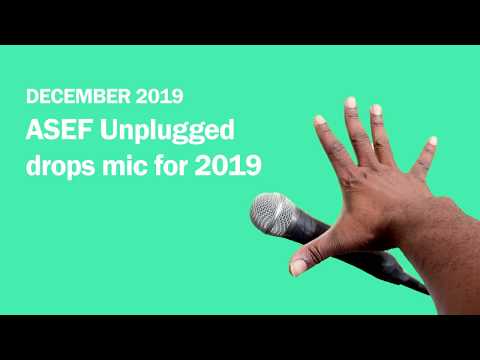 Since it was first established in 1997, the Asia-Europe Foundation (ASEF) has been facilitating conversations on arts, culture and heritage. Its longstanding dialogue platforms have included large-scale formats (such as Experts' Meetings, Public Forums and, more recently, ASEF Policy Panels), which have been organised in various cities across the two continents in partnership with arts organisations and ASEM Ministries of Culture. In May 2018, ASEF Unplugged, a new small-format event-series was launched to promote more open conversations in tune with the rapidly changing needs of an increasingly interactive and engaged audience.
Goals
To consolidate ASEF's longstanding role in bringing the societies of Asia and Europe together by facilitating conversations among cultural professionals

To strengthen ASEF's role as a facilitator of multi-stakeholder dialogue between civil society and government, including at the ASEM Culture Ministers' Meetings (ASEM CMMs) (SDG 17.7 civil society partnerships)
For partners interested in hosting an ASEF Unplugged event in 2019, please email Ms Andrea ABELLON, Project Executive, Culture Department, Asia-Europe Foundation (ASEF) at andrea.abellon@asef.org and we will get in touch with you to discuss further details.
Follow us at: #ASEFculture #ASEFunplugged
Facebook: @AsiaEuropeFoundation

Twitter: @aseforg